MEPCO Bill Subscription via SMS and Email Service
Do you want an automated electricity bill subscription on your smartphone freely? Here are the 2 methods through which you can take an alert of your bill without any payment. MEPCO offers a variety of services to check the electricity bill that includes SMS service and email service. You can also check your MEPCO Bill. You can even pay your bill while sitting in your home, read this article for further guidelines on online billing methods.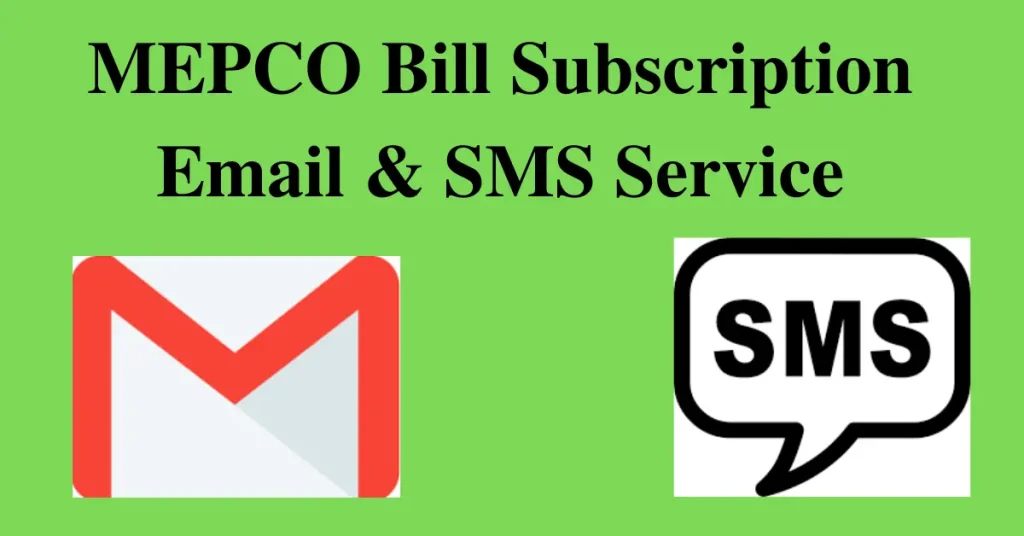 MEPCO Bill Subscription Methods
MEPCO customer service provides 2 MEPCO Bill Subscription methods you can unsubscribe through the MEPCO cancellation form or unsubscribe button.
MEPCO Bill Subscription through Email Service
An email service, an electronic method, is a convenient way for MEPCO Bill registration. The email registration removes the hustle to receive the bill manually. You just need a valid email address and a mobile number. Register your phone number and email with MEPCO Company, fill the MEPCO login form, and receive your bill electronically. You just need to sign up with MEPCO Company.
Follow the given steps to register via email:
Click here for MEPCO Bill email registration.
Choose your company, and enter 14 digits reference number.
Enter your valid email address.
Click on subscribe. You are successfully registered for the email service.
You will receive your latest bill each month.
MEPCO Bill Subscription via SMS Service
Do you want MEPCO Bill SMS subscription service each month? If yes, then read this article thoroughly and completely for MEPCO e bill registration. MEPCO offers a MEPCO Bill alert on your mobile number to inform you via SMS of your monthly bill.
If you are looking for an SMS subscription then follow the given guidelines:
Click here for mepco bill mobille number registration.
Enter your 14 digits reference number and mobile number.
After clicking on submit button, you will be agree for MEPCO Bill verification. Then, you will be subscribed for an SMS alert.
You will get a notification for a bill each month.